The Best Plastering Tool That Must Have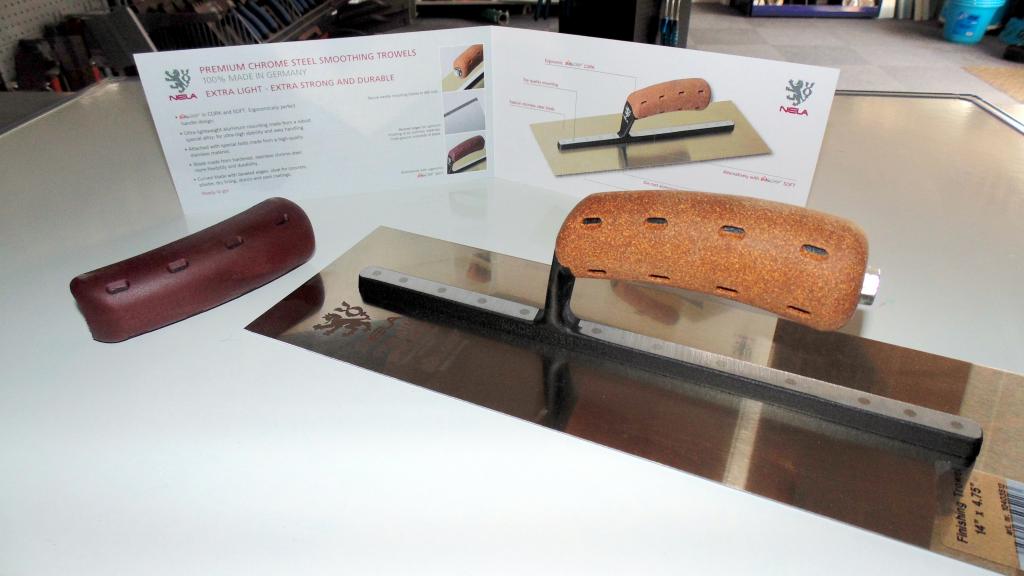 Plastering is one of the most precise and demanding trades there is. It requires a great deal of skill and strength and expertise, and it's essential you get the right tools for the job. The key to creating an exceptional and professional finish is your plasterer's trowel.
Nela plastering tools were launched in 2014 and have rapidly become one of the go-to names in plastering equipment. Manufactured in Germany to the highest quality, Nela tools come with a choice of grip – either theBiKoGRIP Cork, the professional's choice, or the BiKoGRIP Soft.
But what makes a Nela plastering trowel stand out from the competition? And what should you look for in a good plastering trowel?
Get the Size Right
When you're looking for a plastering trowel, you'll need to decide between a long (13-inch) or short (11-inch) trowel. A longer trowel requires a more skilled technique and greater pressure, whereas it's easier for a beginner to control a shorter trowel to create a more uniform and smoother effect. The size you choose really comes down to the strength in your plastering arm required to push the plaster across the entire length of the trowel for the perfect flat finish.
Factor in Experience
The type of trowel that's right for you will also depend on your level of experience and expertise. If you haven't yet built up a lot of strength, then excellent technique becomes even more vital. There are three trowelling techniques that are essential to creating a smooth and uniform finish: applying firm pressure, filling in the hollows and scraping and filling. If you're new to the job, then an 11-inch trowel will give you superior control.
How It Handles
You'll need a trowel that is lightweight yet stable and easy to handle and with a comfortable grip. The NelaBiKoGRIP is ergonomically designed for both comfort and endurance, making it a good choice for the novice and the pro alike. It's all about the balance and the feel in your hand, so the better the design of the handle, the more comfortable the trowel will be to hold.
Make It Durable
Nela plastering trowels are extra strong and durable, manufactured from chrome steel that hardens the surface of the trowel. This makes it easy to clean and prevents corrosion. The curved blade with its bevelled edges is ready to go straight out of the box and, with proper maintenance, will last a lifetime thanks to its robust construction. When you're applying a finishing coat that needs to be perfectly smooth and flat with no nicks or imperfections, you need a light and flexible trowel that makes achieving the best finish a breeze. For the backing coat, you'll need a trowel that is comfortable and hard-wearing.
Why Choose Nela Plastering Tools?
A plasterer's trowel and hawk should be comfortable to hold, hard-wearing and ready to work with straight out of the box. Nela tools deliver a premium and professional experience at an affordable price with excellent integration between design, comfort and functionality.